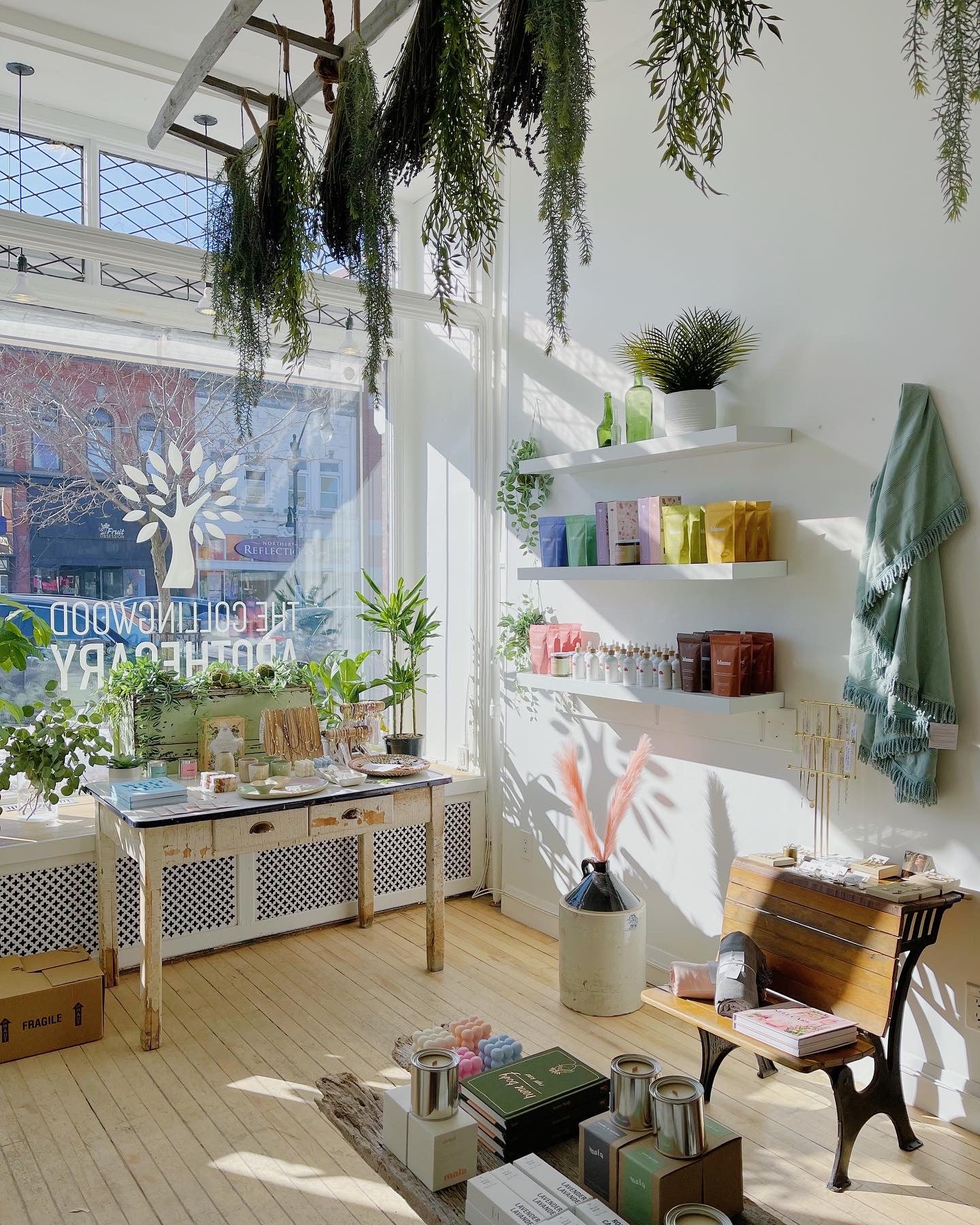 Our Story
We are a wellness boutique + full-spectrum clinic in Toronto and Creemore. Our founder, Dr. Kate Hunter, is a licensed Naturopathic Doctor, who opened the two locations with the vision to offer complimentary care and exclusively carry Canadian lines focusing primarily on Female, Black, Indigenous + Racialized creators and makers.

Our guiding principle is 'Medicine for All' and our Community Wellness Program offers free and sliding scale Naturopathic medicine to individuals who have been historically excluded from systems of health and wellness. This includes individuals who face discrimination based on race, ethnicity, gender identification, sexual orientation, religious, socioeconomic class and disability status.

We carry a variety of wellness products including: supplements, superfoods, teas and tinctures, natural skin care, essential oils, candles, natural bath & body care, clothing, blankets and towels, books and cards, zero waste home + beauty products, jewelry and other lifestyle items.
Meet Our Team